Offers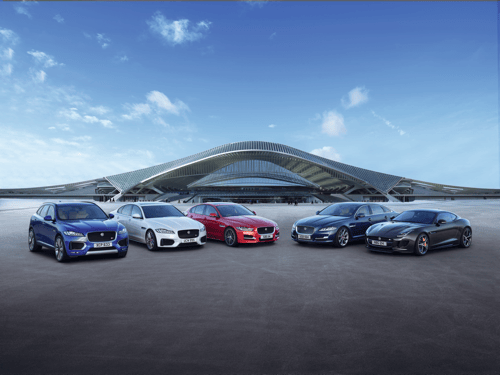 AT CONCORD JAGUAR, WE ARE COMMITTED TO YOUR SAFETY
To our valued Guests, Concord Jaguar is open for business as we are considered an Essential Service.

The NSW Government released on the evening of the 30th March 2020 an updated Public Health Order (PHO) being Public Health (COVID-19 Restrictions on Gatherings and Movement) Order 2020.

We have received the following information from the Motor Traders' Association of NSW, providing clarification that we may continue to provide sales and service support to our customers.

The essence of the new PHO was to state that people "must not, without reasonable excuse, leave a persons' place of residence". The PHO goes onto to set out a number of exceptions to this blanket rule.

Members across a range of businesses from Car Dealerships to Smash and Vehicle Repairs have enquired as to whether customers who will be attending their business will be infringing the new PHO.

Enquiries made today with the New South Wales Ministry of Health clarifies that customers who will be attending the business of our membership do not infringe the PHO and will fall within the exception of leaving your home as outlined in Schedule 1 which permits travelling for the purpose of: "obtaining food or other goods or services for the personal needs of the household or other household purposes (including for pets) and for vulnerable persons"

Obviously, all existing rules surrounding social distancing and health practices still apply and members should follow those rules closely, in looking after the health and safety of their staff and customers who attend their business.

Click here to access the article.

Our dealership has large internal floor areas providing ample space to comply with the social distancing regulations. We are happy to welcome you to the dealership, however we are also evolving the business to better support your needs from your home or office.

· Contactless transactions are available for both Service and Sales!

· Service drop off: call us and we can meet you outside & receive the vehicle without direct contact, or free pick up and drop off (some conditions apply)

· Looking to purchase: request a virtual appointment or detailed vehicle video's

· Contactless at home or office vehicle inspections & test drives

· Access your trade-in valuation on-line

· Lodge a finance application on line

· Welcoming offers and ready to negotiate on-line or over the phone

While we have always had strict hygiene procedures and cleaning standards. At Concord Jaguar, we have introduced a number of additional measures to reduce risk:

· Cleaners are here multiple times a day to sanitise heavy traffic areas

· Loan cars are sanitised after each use

· Vehicles in for service are sanitised before return to guests

· Our teams have been re-trained on best hygiene & social distancing practices

· Contact conscious service driveway drop-off options now available

· All display vehicles are locked unless being viewed & sanitised before being locked

· Increased supply & access of hand sanitiser & disinfectant spray

· Implemented stringent staff wellness and isolation policy across the company

We are working together with you to keep everyone safe and comfortable whilst visiting our dealership.

We will continue to follow the advice of Health Officials and implement alternate arrangements if and when necessary. If you have any questions and concerns please contact us to assist you further.

Our focus is the safety of all guests and staff while still meeting all your vehicle needs. The information surrounding the COVID-19 pandemic is changing rapidly and we are doing our best to remain as agile as we can to meet the requirements of all our guests. We are here for you when you are ready and thank you for supporting an Australian family-owned business.